"As long as there was coffee in the world, how bad could things be?" Certainly one of the most popular drink among people living in the Balkans (and world) is a coffee and marketers do know that coffee ad is successful if it provokes instant coffee desire.
For all those who need to refresh their memories, in today's M-Factor Rewind, we are reminding you of an extraordinary advertisement for a coffee with a Bosnian label. Mix of tradition, famous faces in the commercial and smell of a fresh black liquid should be enough to put a smile on your face. Interesting to mention is that 'Zlatna dzezva' is a brand who strongly supported Bosnia and Herzegovina national football team when they head to Brazil for the World Championship. Thumbs up for marketing strategy.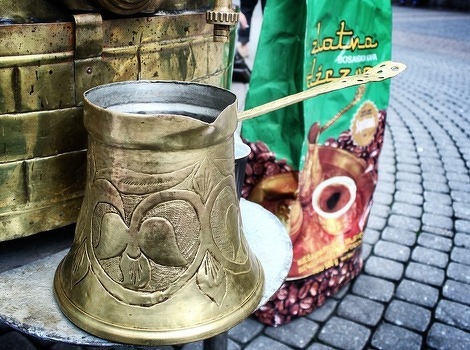 Brazil World Championship campaign ads:
Good morning and enjoy your coffee.